Yamaha is one of the leading names in 3-wheel motorcycle technology, and the company is now ready to revitalise the Urban Mobility segment with the new Tricity 300, a premium multi-wheel model that brings a fresh new look to this important part of the European marketplace.
Drawing on the in-depth knowledge gained from the development and production of the Tricity 125 and NIKEN Leaning Multi Wheel (LMW) models, Yamaha's designers have created a fashionable, modern and dynamic 3-wheel scooter that is targeted at the top end of the market.
Based closely on the 3CT prototype that attracted huge interest when it first went on display in 2018, the Tricity 300 is ready to make a great impression in 2020 with its best-in-class specification, competitive price and unrivalled quality.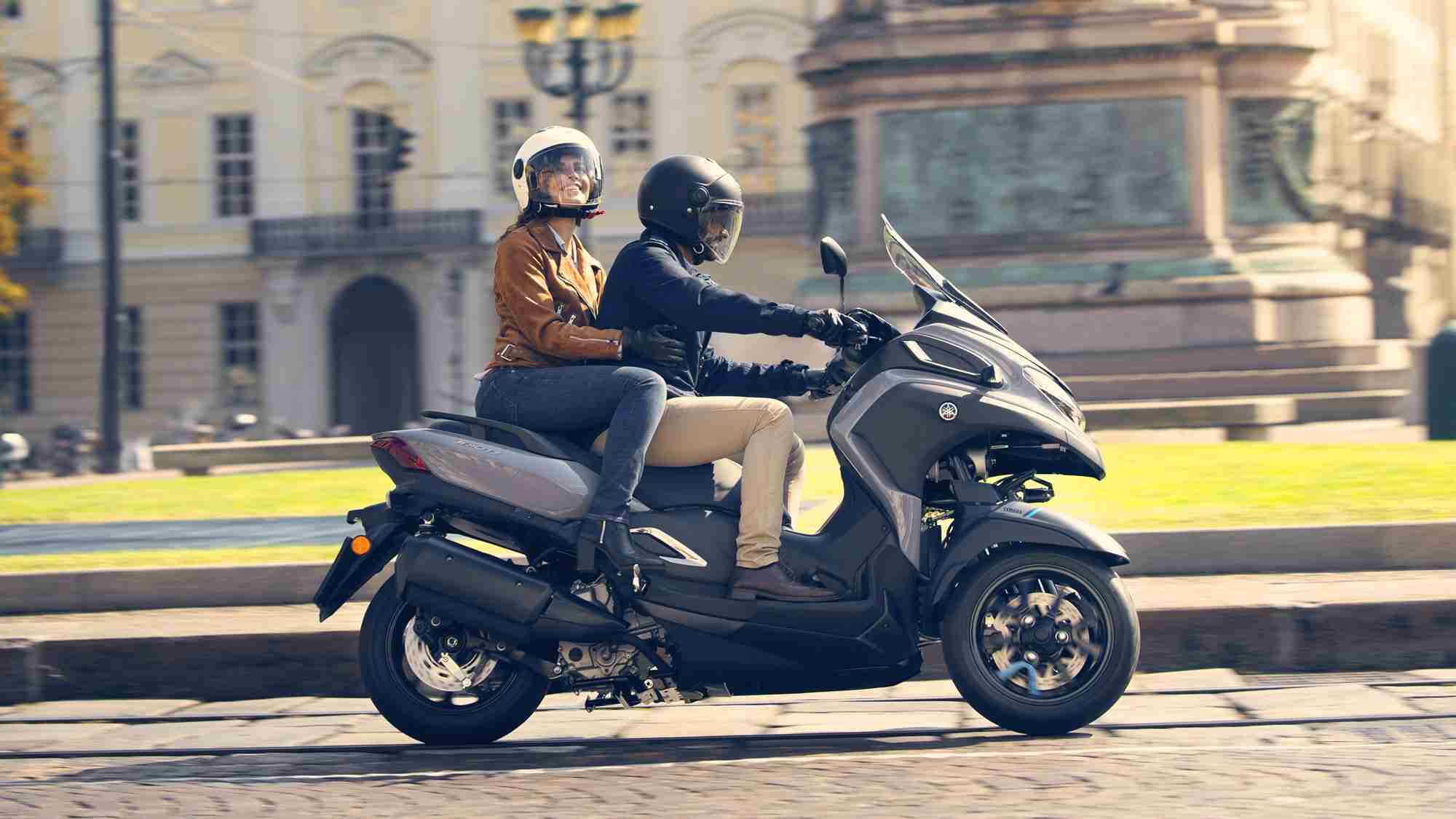 This new 3-wheel Urban Mobility scooter is equipped with a 'BLUE CORE' engine as well as a model-specific Leaning Multi Wheel steering linkage. The Tricity 300's leaning front wheels give a natural and confident cornering character, and the high levels of traction offered by the two front wheels reinforce the feelings of stability, even on wet or slippery surfaces.
The Tricity 300 is also equipped with Yamaha's Tilt-lock Assist (YTLA) system that is a welcome convenience when the machine is stopped, being push-walked or manoeuvred backwards in and out of parking spaces.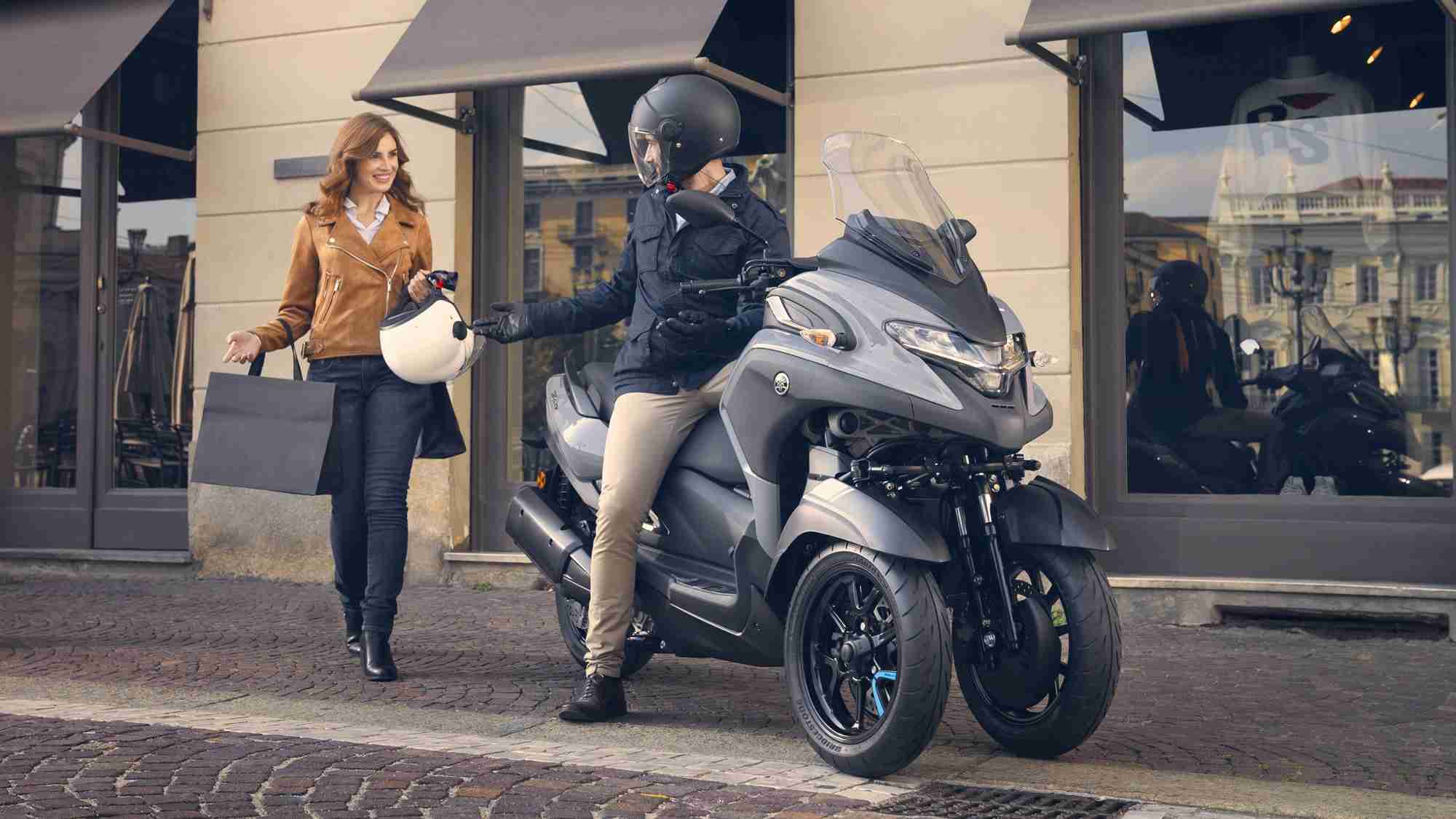 Featuring a sleek design, the Tricity 300 is aimed squarely at the top end of the Urban Mobility segment. In contrast to many current multi-wheel models, Yamaha anticipate that the majority of the demand will come from style and tech-conscious male urban commuters who are looking for an innovative, accessible and practical alternative to the car.
The Tricity 300 will be available Tech Kamo, Nimbus Grey and Matt Grey colour opiotns and pricing and detailed spec will be announced at the EICMA 2019.