Yamaha's MT models definitely has taken the naked street sport segment to the next level. Launched in 2013, the iconic MT-09 introduced a radical new look and attitude. Since then Yamaha's Hyper Naked class has continuously expanded, and now offers one of the strongest selection of models from 125 cc through to 1000 cc.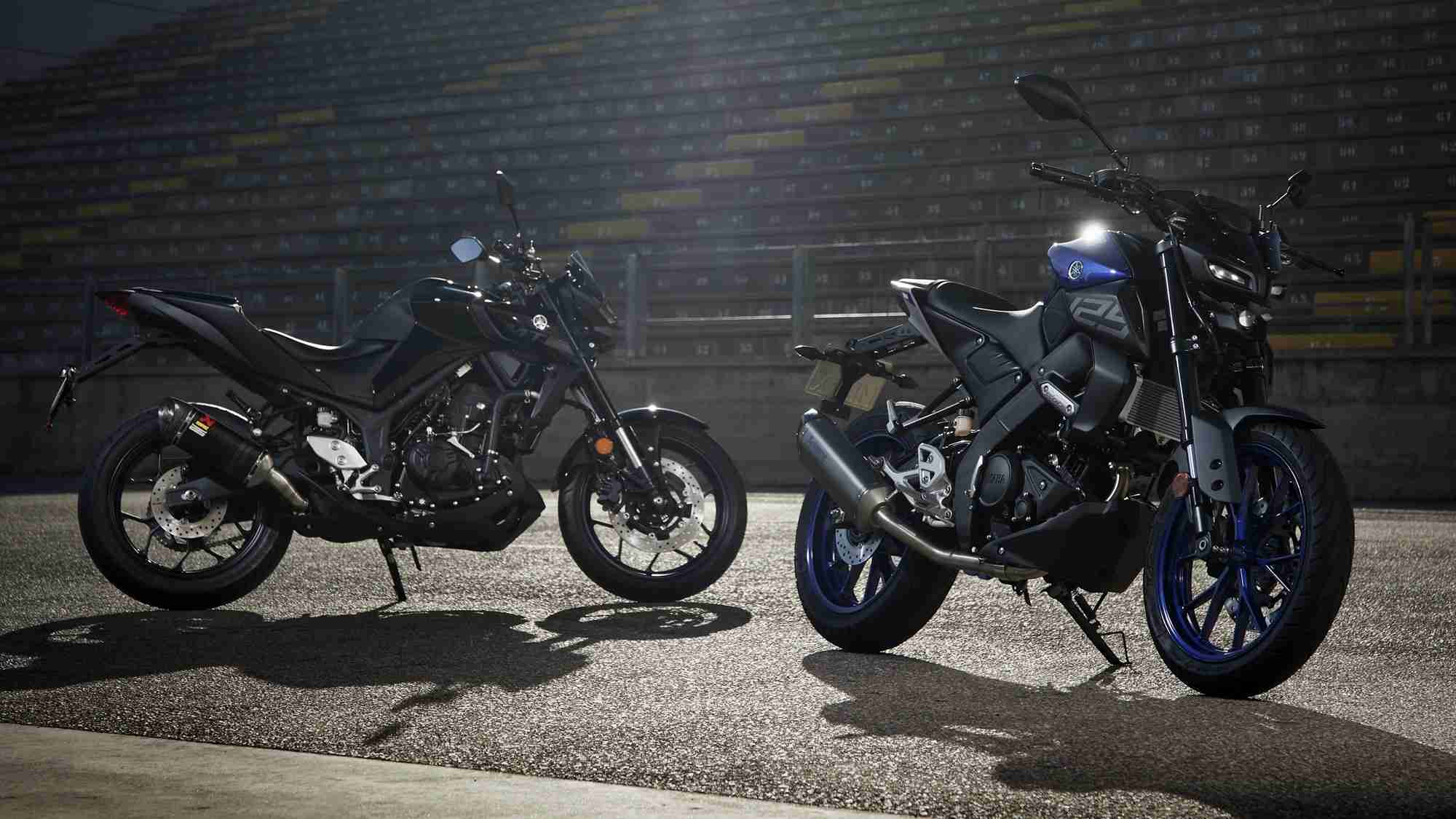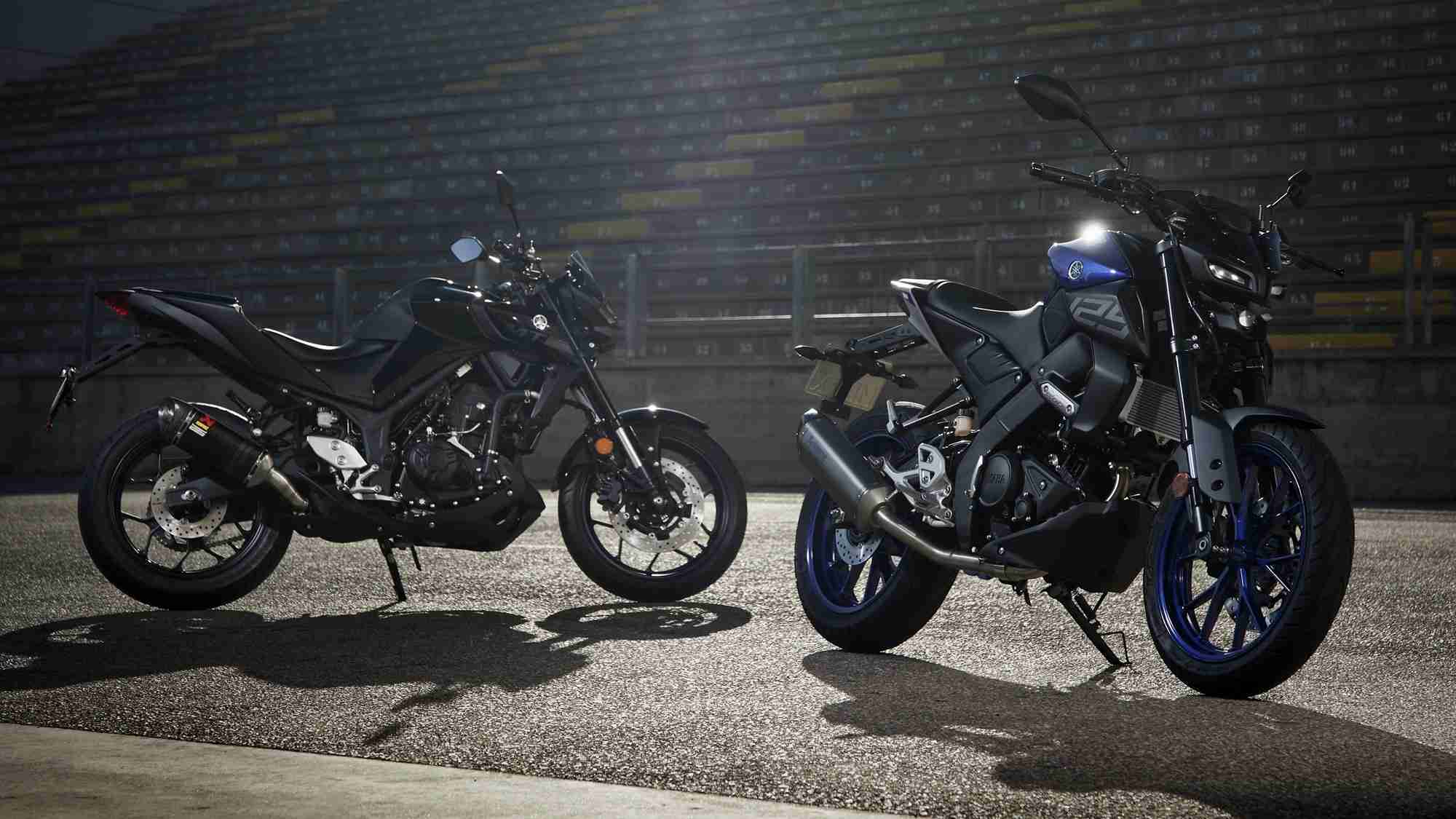 With their signature Japanese heritage, athletic bodywork and torque-rich engines, Yamaha MT models deliver the ideal blend of naked aggression, in-your-face attitude and contemporary style. Aimed at unconventional riders who are looking to express themselves in a unique and original way, each MT model captures the spirit of the Dark Side of Japan, and open up a thrilling new way of life.
New MT-125 & MT-03 Sport Packs
With radical new bodywork and an intimidating look with their bold twin-eye position lights, the all-new MT-125 and MT-03 bring pure Hyper Naked attitude to the entry level segment. Featuring a powerful new 125 cc engine as well as a new Deltabox frame and 41 mm upside down forks, the MT-125 is Yamaha's ultimate naked lightweight – while the MT-03 comes with new upside down forks and Yamaha's next-generation mass-forward design.
The new Sport Packs sharpen the radical looks and reinforce the aggressive character of these Hyper Naked models.
The MT-125 Sport Pack consists of a fly screen, license plate holder, engine protectors, tank pad and LED blinkers, that take the characteristic MT looks to the next level and give the bike a yet sharper and cooler image, while also helping to protect it from everyday wear and tear.
• Fly screen – for a more aggressive Dark Side of Japan look
• License plate holder – creates a neater rear end
• Engine protectors – prevents accidental damage to cases
• Tank pad – protects against everyday wear and tear
• LED blinkers – alternative blinkers for sharper design
The MT-03 Sport Pack features a sport screen, license plate holder, radiator protector, tank pad and LED blinkers, that emphasize this class-leading Hyper Naked bike's dynamic looks, enhance ride quality and help to keep it in excellent condition.
• Sport screen – increased wind protection and sharper looks
• License plate holder – creates a neater rear end
• Radiator cover – protects against small debris impacts
• Tank pad – protects against everyday wear and tear
• LED blinkers – alternative blinkers for sharper design