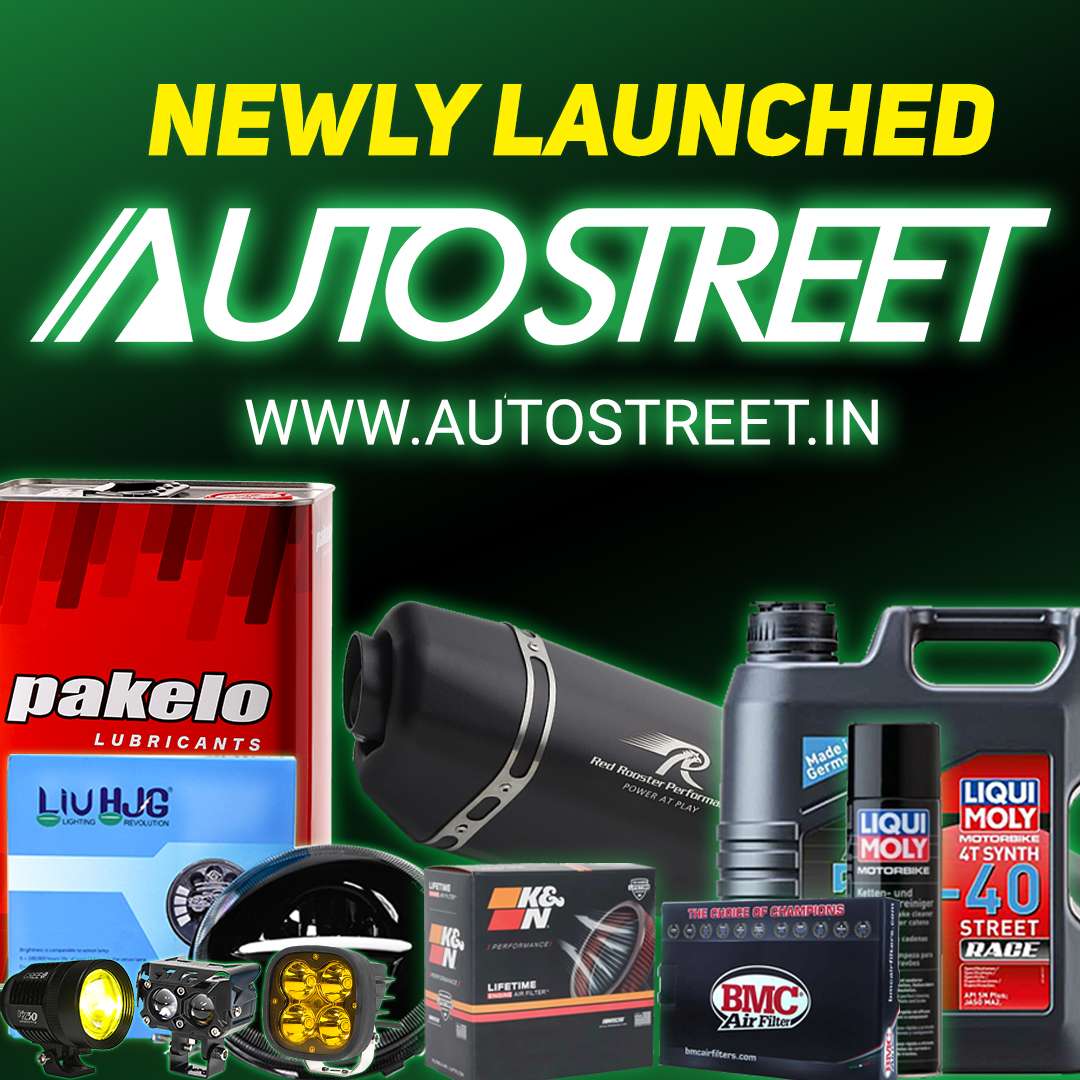 The TVS Apache RTR 160 4V is placed right in the middle of a very competitive segment, it has to walk the fine line between performance and efficiency. It has worthy competition too. At the track where we first rode it, it proved a champion, and finally now we got to ride it in the real world. This 160 is a true little brother to the 200 and we will tell you why, read on!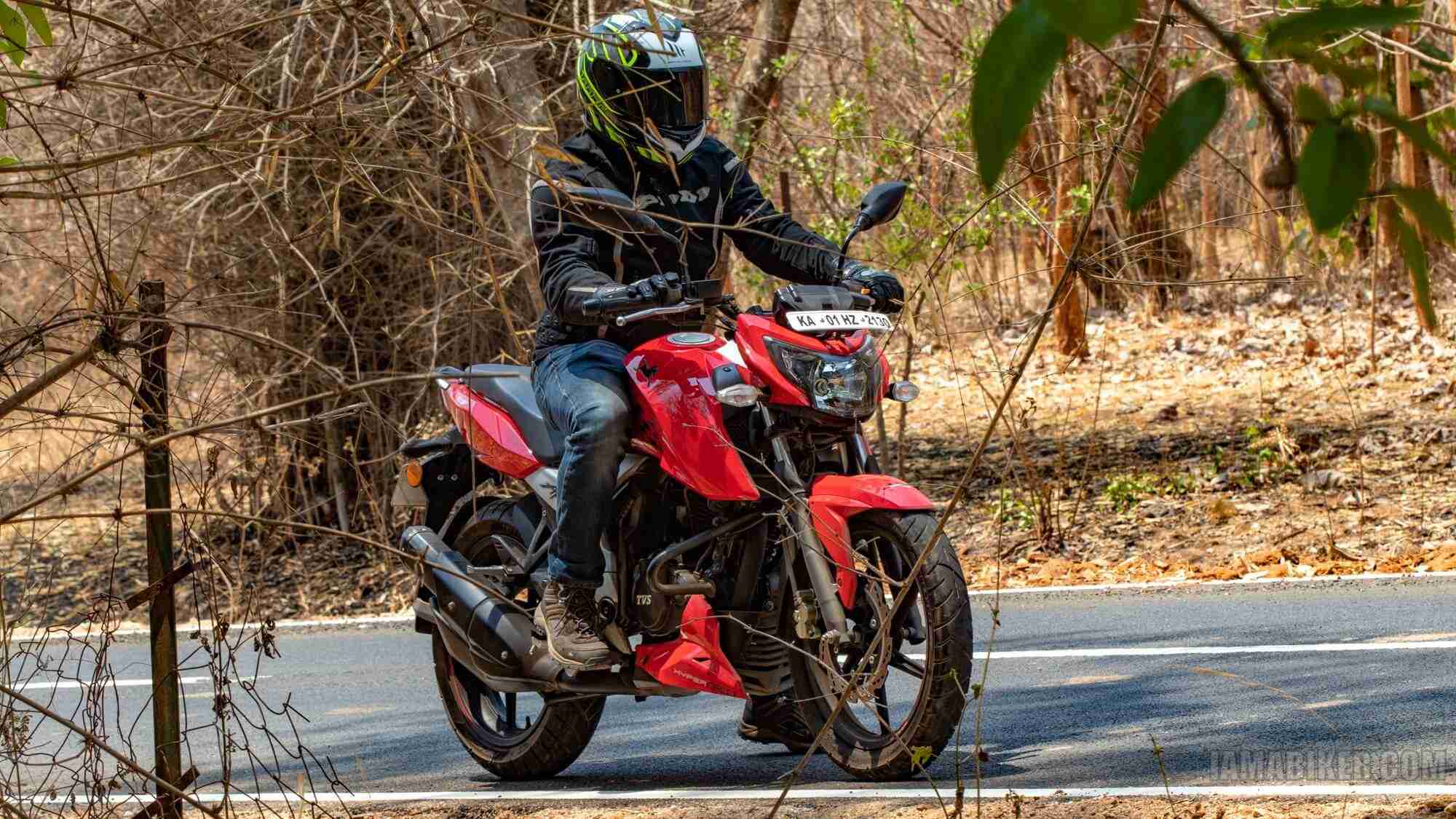 The biggest change in the 160 4V is the reworked engine, it now comes with a 4 valve setup that loves to rev. This engine is super refined and only high up in the revs post 8-9k rpm does it loose its composure a bit.
Fi version: 16.8 PS @ 8000 rpm | 14.8 Nm @ 6500 rpm
Carb version: 16.5 PS @ 8000 rpm | 14.8 Nm @ 6500 rpm
Combined with the 5 speed sharp and precise gear box this machine is a pleasure to ride in city conditions. The first 3 gears are short with very brisk acceleration off the line and you will find yourself doing speeds upwards of 80 in the blink of an eye.
Once in top gear and you are just cruising around, for that quick overtake especially with a pillion, you will need work that gear box, but no complaints here as you have the crisp and addictive sounding exhaust note giving you company and urging you on.
The 0-100 timings lie around the 15 second mark and top speeds on a long enough straight is at about 120-125. We rode the carb version and it returned a mileage of 42 kmpl, the Fi version is expected to be slightly more efficient.
Talking about other practical concerns, the visibility of the mirrors is good and we were happy to see that headlights actually are quite functional. The build quality is also quite good, something that we have become used to since the Apache 200.
The handling of the RTR 160 4V in true Apache style is spot on. You sit tall on the bike with a semi aggressive kind of a stance and it gives you good control. The bike feels very light under you and combined that with the short wheelbase it is amazing how easy it is to handle and ride in urban conditions.
Thankfully the front suspension is soft and it really does a great job in soaking up the variety of road conditions that we have, the rear too is tuned well keeping comfort in mind and is pre-load adjustable.
But even with this kind of a suspension setup the 160 4v is fun and stable when you push it around a corner. It can handle spirited riding very well and joins you and keeps you company through all your mischief's.
We would have loved to see a sharper braking setup at the front, it would have done wonders for the overall feel of the motorcycle. The stock TVS Remora tubeless tyres for the most part did their job, but need a bit of heating up to start performing well. Also the version we rode did have the single channel ABS in yet so no comments on that but definitely a much needed addition.
Now when we compare to what we felt the first time we rode it at the track and to how it is in the real world, you realise what a versatile machine this is.
The TVS Apache RTR 160 4V is always raring to go, it keeps you involved as a rider and you end up having fun on it even on that commute to work. The 160 4V then, walks that fine line of performance and efficiency with ease and comes out better than most.