For the fifth consecutive year, Honda used the 'Design Studio' area of ​​its EICMA stand as a backdrop to show something totally new – in this case the spectacular CB4X Concept.
This experimental machine – developed under the motto of 'seven fun days a week' – mixes Sport and Touring elements with a clear Crossover touch. It is a design that emerged from the imagination and pencil of Valerio Aiello, and his team of young designers, and is born from the desire to explore – and force – the existing limits.
The CB4X incorporates dynamic and compact lines, studied to enhance the diverse personality of a motorcycle that was born to be used every day on urban routes, but with which a motorist can have fun on weekends doing mountain curves or devouring long distances.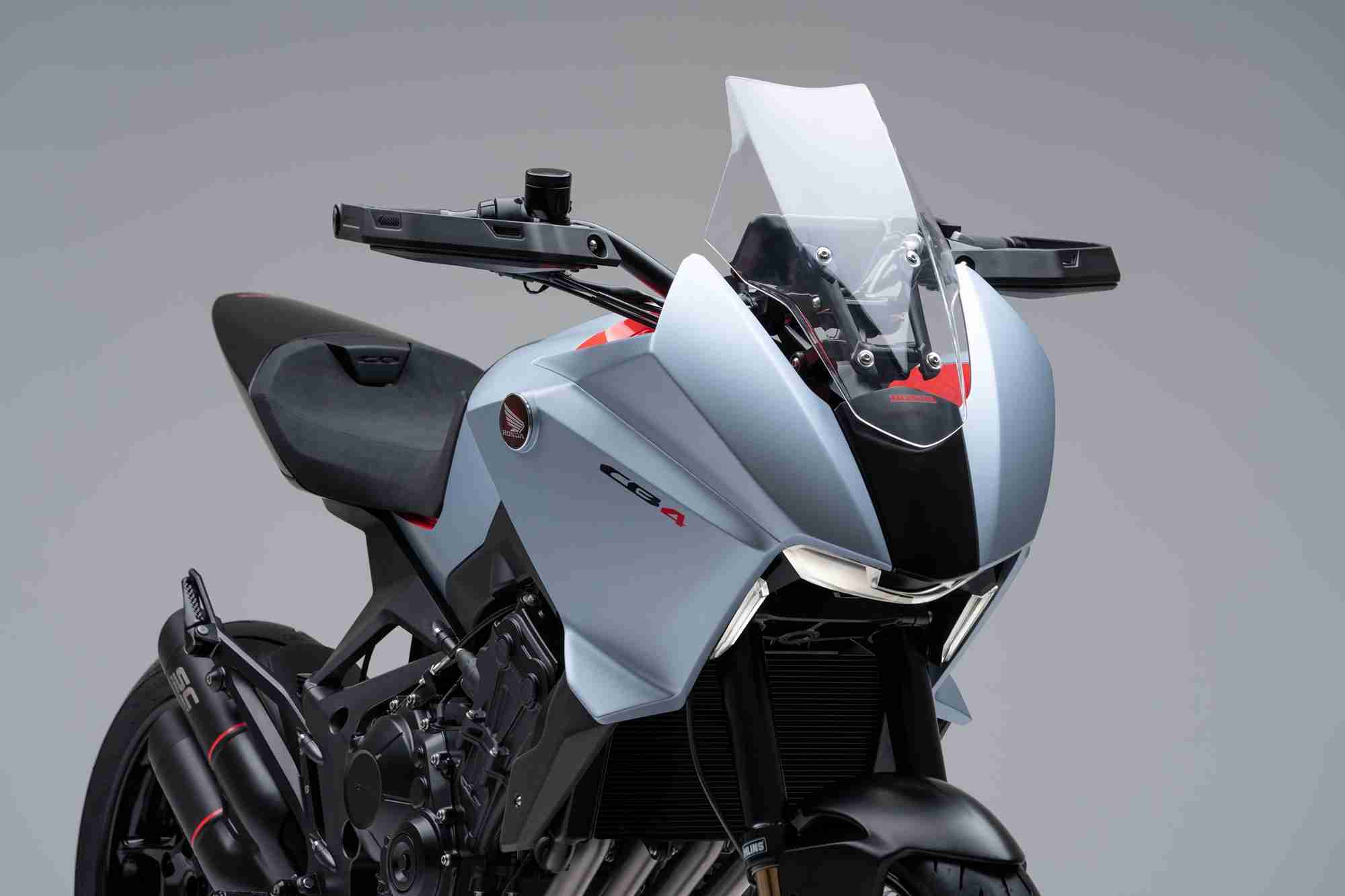 Its engine is a classic four-cylinder in-line drive plant. The fuel tank is hunched forward, like a cobra ready to attack its prey, while the windshield screen is fully adjustable and integrated into the fairing. The lighthouse is arranged like a diamond, reflecting aggressive sophistication along with the Daytime Lights (DRL). A beautiful aluminum sub-frame holds the short, sharp rear section while the 17-inch front wheel maximizes steering accuracy.
The Honda CB4X is an idea dedicated to those motorcyclists who live sports motorcycling – but who do not want to give up the possibility of also living the experience of traveling relaxed with passengers, at any time and anywhere.