Harley-Davidson opened doors to its first dealership in Jammu which is spread over 2000 sq. ft. with an additional 1800 sq. ft. space dedicated to a workshop, Ridges Harley-Davidson, is located at #NH1A Bypass, Opposite Channi Himmat, Jammu. The dealership was inaugurated in the presence of Harley-Davidson owners, riders from the city and local guests.
Commenting on the occasion, Mr. Sajeev Rajasekharan, Managing Director, Harley-Davidson India said, "Every Harley-Davidson dealership is the main touch point for our consumers to experience the vision of pure freedom that we promise. Our new dealership too is a tangible demonstration of this spirit where the love for riding and for the open road comes alive. We are excited about our partnership with Ridges Harley-Davidson that expands our reach to ensure consumers in the far north have quick and hassle-free access to the brand's services."
With the country's focus shifting to developing markets beyond Tier 1 cities, consumers are not just discerning of their brand preferences but also seek a deep understanding of brand beliefs. Harley-Davidson has consistently demonstrated the power of freedom and the expansion in Tier II cities plays a significant role for the brand.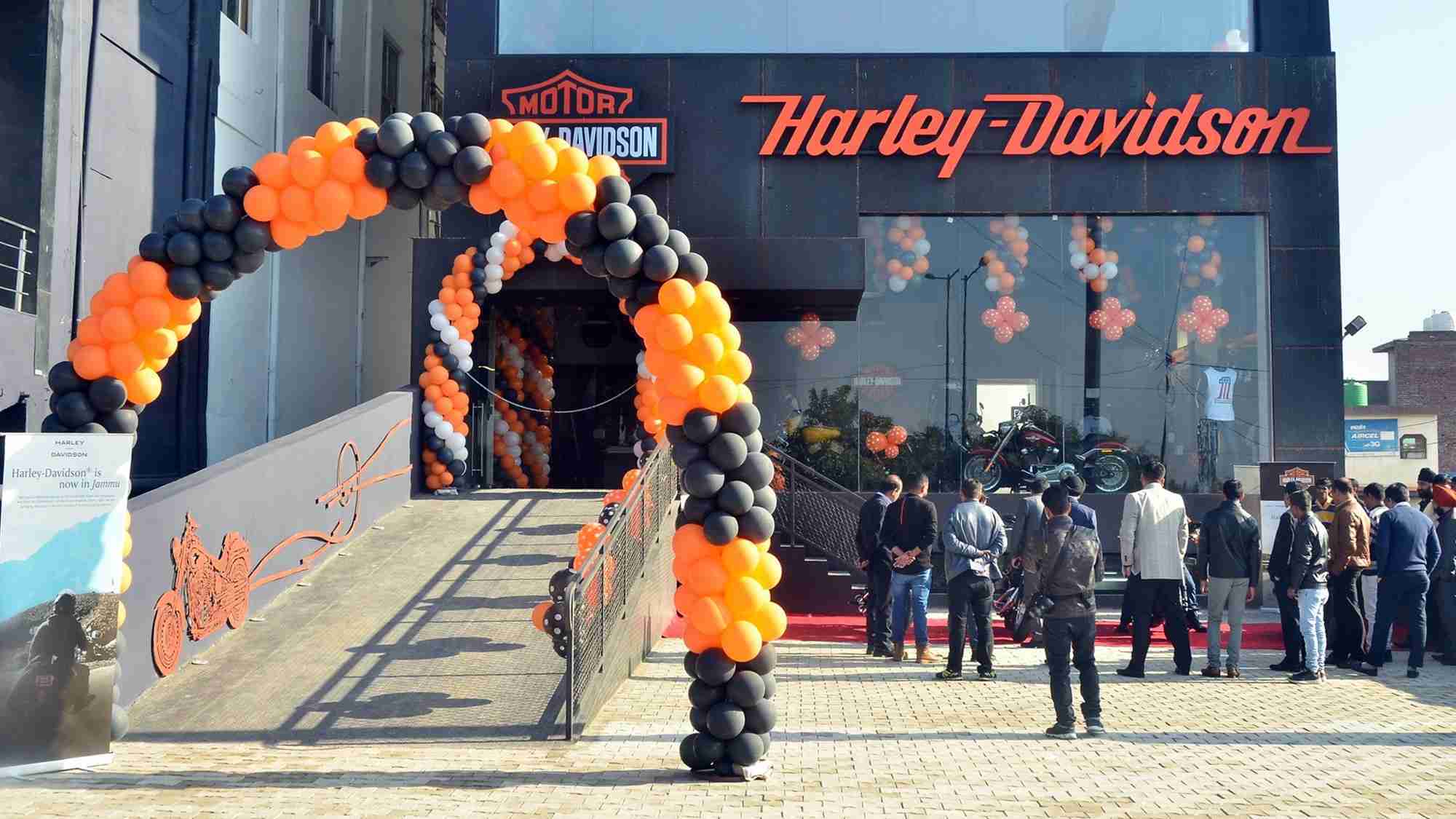 Mr. Devender Singh Rana & Mrs. Gunjan Rana, Dealer Principals, Ridges Harley-Davidson said "Jammu holds great potential for the motorcycling community not just by way of rider patrons in the area but also for travelers riding up to the Valley and travelling beyond on their Harley-Davidson motorcycles. Through our newly launched facility we endeavor to deliver service excellence to our patrons in the Valley and beyond."
Harley-Davidson's exceptional customer services are supported by highly trained, well-informed staff members. The newest dealership will offer all models in the Harley-Davidson India line up. Bringing existing customers and prospective enthusiasts closer to the thrilling lifestyle of Harley-Davidson, the dealership will also provide authentic Harley-Davidson merchandise along with a wide range of parts and accessories to customize motorcycles. Motorcycle enthusiasts can schedule a test ride or indulge in the latest riding gear and motorcycle parts and accessories. This also opens a formal H.O.G. chapter for existing & new riders.