Chennai based Nagarajan Adithya undertook his first road trip on his daily companion – Aprilia SR 150 and travelled almost 10,000 km from Southern India to Northern India in 40 days.
Beginning his ride on June 4, 2019 from his hometown Adyar (Chennai), Adithya travelled through 15 states (Tamil Nadu, Karnataka, Maharashtra, Gujarat, Rajasthan, Delhi, Haryana, Punjab, Jammu and Kashmir, Himachal Pradesh, Chandigarh, Uttar Pradesh, Madhya Pradesh, Andhra Pradesh and Telangana) to reach Ladakh (Kashmir) and returned on July 13, 2019.
Over the course of the month-long road trip, Adithya and his bike overcame challenging road conditions and endured harsh weather – in Rajasthan where they braved temperature around 50°C and rode through dust storms in Rajasthan and Delhi. They also faced chilly winds and travelled through snow covered roads around Leh and Ladakh, where temperatures were at -10°C.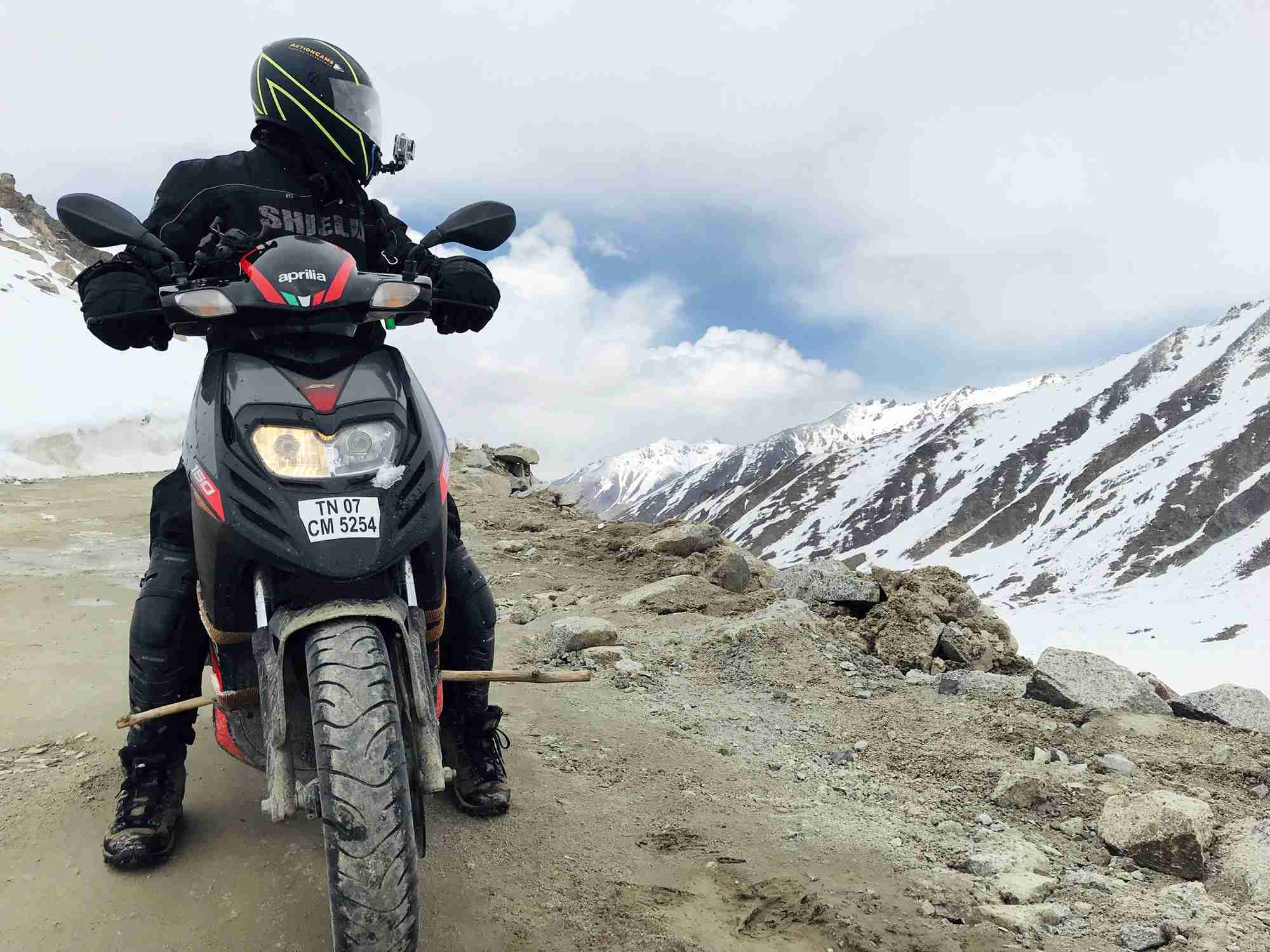 Nagarajan Adithya is a mechanical engineer and a research associate at IIT Madras; he bought the Aprilia SR 150 in February 2018 and had clocked around 8000 km till June 3, 2019. Since his road trip, the speedometer and the rider have a different story – Adithya says, "I wanted to experiment and see how my Aprilia SR 150 would fare on a pan-India road trip. Many well-wishers were concerned about my trip, but the trip was planned to the last detail and Aprilia SR 150 proved to be a strong and faithful riding companion. In the 40 days, I had to service my bike only twice and I faced no puncture or any untoward incident. The Aprilia SR 150 is a powerful and aesthetically appealing bike and in the small town of Zangla, Kargil the locals were impressed to see a 150-cc scooter making through undefined paths (no metaled roads); they had never seen an Aprilia SR 150 before!"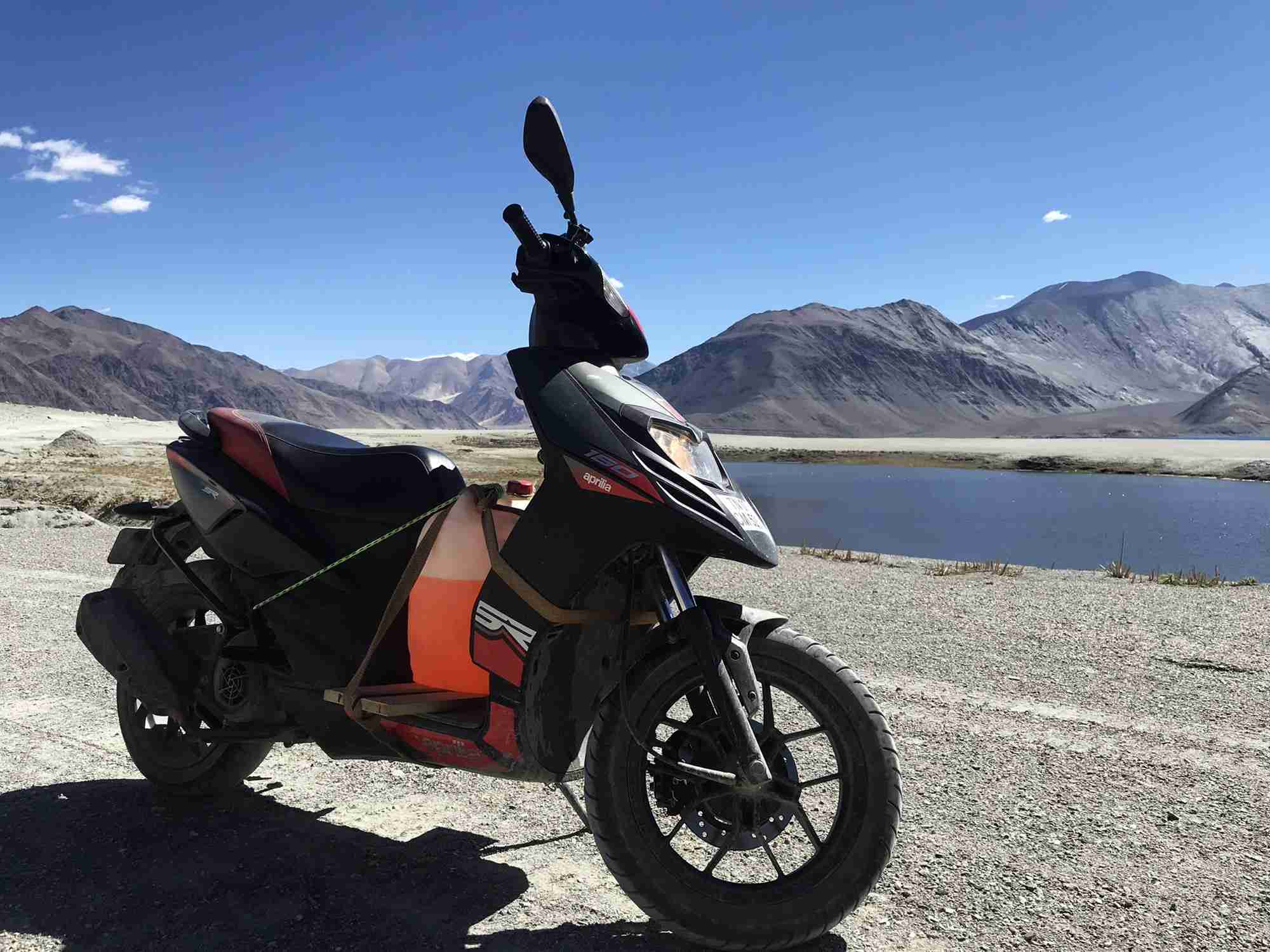 He adds, "This is the first and the longest trip I have undertaken, and it was an amazing experience. Right from starting early in the morning to visiting new places and witnessing new cultures, I have only received warmth and hospitality throughout. This trip has inspired me to embark on more road trips and I hope to undertake an international trip to Bhutan."